Reading Time:
< 1
minutes read
Aside from the new feature that allows users to make payments via DMs, Instagram introduced another business tool. Mark Zuckerberg, Meta CEO announced that Instagram rolls out a searchable map on its platform. 
With this new feature, you can explore tagged locations more extensively. If you are on vacation or going to new places, you surely want to know which shop is the nearest to your hotel right? The searchable map enables you to view popular businesses nearby such as restaurants, cafes, and more. In addition, you can also explore what's in a city or neighbourhood through hashtags, for instance '#NewYork'. This could help you plan ahead before going there!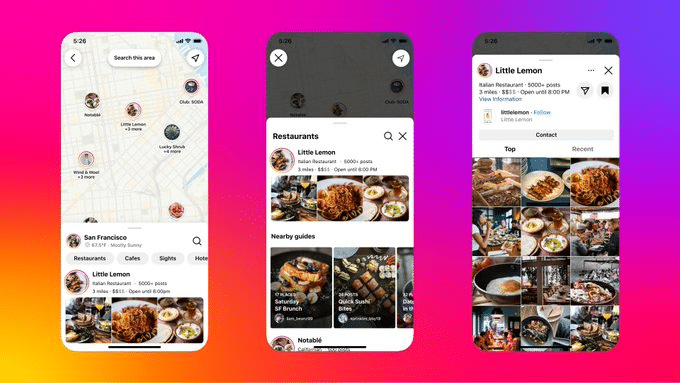 After exploring nice places and setting your target on certain locations, you can save them in your collection if you want to view them again. For public accounts, if you post content and use the location tags or stickers, your content will appear on the searchable map for other users to see.