Reading Time:
2
minutes read
GoCar Malaysia and EV Connection, a charging service provider announced a new partnership for the purpose of offering EV owners easier access to EV charging stations and fast DC chargers in the country. Through this collaboration, EV Connection's mobile platform, JomCharge will be integrated into the GoCar app. Not only it will benefit the GoCar and EV Connection's customers but also the public.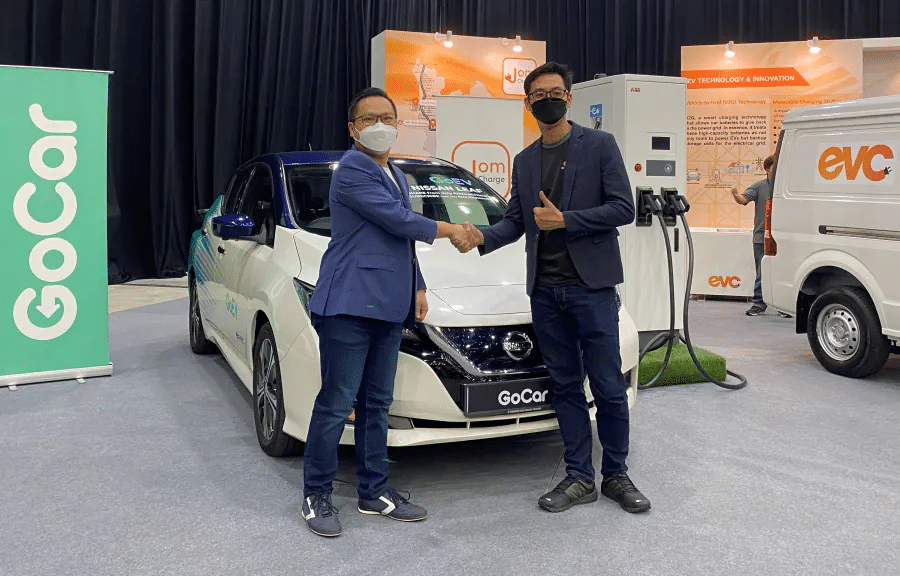 EV connection aims to expand its network of DC fast chargers to a total of 100 charging stations by the end of this year. Since DC chargers are universal, they can accommodate all models of EV. 
Following the first phase of integration which is expected to be completed within the third quarter (Q3) this year, users will be able to use the GoCar app to search for information related to JomCharge chargers locations, charger availability and charger typers.
In addition, both parties have also planned to make pre-booking JomCharge chargers available for users in the app soon. Moreover, through the GoCar app, users will be able to check out their charging progress and pay the charging fees.
CEO of GoCar Malaysia, Wong Hoe Mun believed that this partnership would allow users to make a better plan for their trips as well as have real-time updates on EV charging locations along the way. It will be convenient for EV users and reduce their anxiety over finding the nearest EV chargers every time they are on the road.