Reading Time:
4
minutes read
Nowadays, we are leaving in a dangerous world where there are full of visible and invisible threats. In order to protect our loved ones, we tend to install tracking software into our children phones. There are some boyfriends who want to protect their girlfriend, they tend to install tracking apps into their girlfriend phone. In a way it is good, but sometimes it can bring a lot of unusual consequences too. Recently, the mobile threat researchers at Avast, have listed seven apps in the Google Play Store which could possibly store all your personal data.
Interestingly, all these apps are developed by Russian developers. Through the app, it will allow your parents or boyfriends to track your every movement. This includes your employer can track your movement too if it's installed on your phone. Last week Tuesday the mobile threat team found the first four apps which could possibly store your personal data. Immediately, Avast reports to Google to take remove from the Google Play Store and Google has already removed them. The following day, Avast found another three apps which have the same purpose. Those apps also has been removed from the Play Store.
However, now the issue is, there are at least 130,000 times people have installed all these apps from the Play Store. As we speak these apps hasn't been uninstalled yet from any of those devices. Out of these seven apps, Spy Tracker and SMS Tracker has been installed for more than 50,000 times.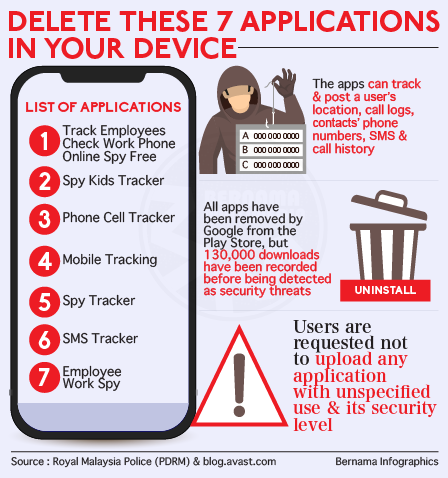 Without physical access to your device, the installation is not possible
You have to understand how the whole process works. It is not like in the movies where spies can install tracking apps remotely to their victim's device without any physical access to the device. That's not possible in reality. If your phone has any of these apps, then you should find it out someone who is close to you could have installed it on your phone.
The snoop has to go to the Google Play Store and install it in their victim device. After installing it, the snoop will have to enter their credentials, so that they can have complete access to the victims' phone. They can even hide the app icon from the victims' phone so that the victim wouldn't have the chance to know the app is installed. From the app, the person will be able to track their victims' exact location and even their call history and SMSes. There are more things can be done from the app.
"These apps shouldn't be on the Google Play Store"
According to Avast head of mobile threat intelligence and security, Nikolaos Chrysaidos, these tracking apps are completely high unethical and disturbs the people's privacy. These apps shouldn't be at the Google Play Store at all. He also added, it promotes criminal behavior and it can be abusive too. Chrysaidos says these apps will be classified as stalkerware.
Avast uses its mobile detection platform apklab.io to detect these seven apps. He adds, Avast will be using their platform to detect the stalkerware in the Play Store and Avast will work together with Google to get those stalkerware removes from the Google Play Store.
7 Tracking apps in the Google Play Store
Track Employees Check Work Phone Online Spy Free
"Finding a skilled employee is only half a task. The biggest challenge is to keep him faithful to the company and its mission. A lot of employees maybe just skipping work during work hours. People usually spy on kids, but employees need strict control too."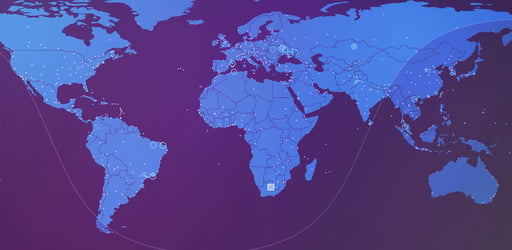 "Find out more about your child's life, interests, friends, and plans. Parents are responsible for every step that their kids make. So this app is created to monitor them and protect them from dangers that can be revealed via cell phone. It is better to talk to children, but if you are not a good listener…"
SMS TrackerEmployee Work Spy 
"Our app will help you monitor the work time of your employees to save time and save money. Notify the users of work phones that you are going to install the app. It will teach your employees to use their time at work wisely, to reduce time spent on messengers and arrive to work on time." 
In case you don't know the icons of the apps, here you go:
In conclusion, if your phone is installed by any of these apps, as shown above, we advise you to delete it ASAP.