Reading Time:
2
minutes read
Drone delivering is it possible? After making more than 3000 deliveries over Canberra, Australia aviation authority has granted for drone deliveries. This company is owned by Google's parent company Alphabet, Google Wing. Suburbs such as Crace, Palmerston, and Franklin will have the access for the delivery service. As for now, there are 100 homes in these suburbs. Google is planning to expand this service to homes over Harrison and Gungahlin.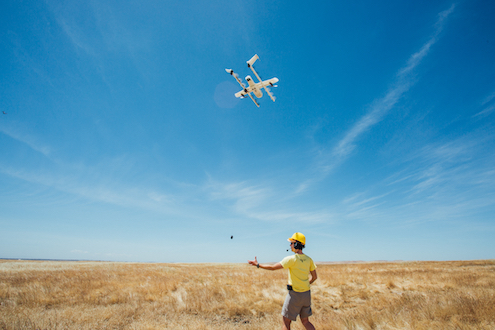 Delivery Restrictions
Google Wing will be collaborating with the local businesses over at Canberra such as coffee shops and pharmacies. However, the aviation authority is giving few restrictions. The drones should not fly over the main roads. They can only fly from 7 am to 8 pm only from Mondays to Fridays. On Sunday, the drone can fly between 8 am and 8 pm only. At the same time, these drones should not fly too close to the people. Google Wing will also be giving a safety briefing to its customers in this suburbs area.
Although there are many companies which are offering drone delivery service, the Australian regulator, CASA said the Google Wing's drone delivery service is the world's first delivery service. It has beaten Amazon to offer a commercial drone delivery service. As for now, Amazon has not launched its drone delivery service commercially.
Other than Amazon, a Israeli startup Flytrex is running its trial run for the drone logistic service back in 2017 in Iceland. On the other hand, UPS is partnering with Matternet to use the drone service to deliver medical supplies in North Carolina.
In conclusion, it is proven drone is the future of delivery service. In another six years, we can expect the world first flying taxi to be launch by Uber. Like how we used to watch sci-fi movies, soon we can see huge drones flying over our head.