Reading Time:
2
minutes read
A few weeks ago, Redmi teases us with a photo of a cat taken using a 64MP camera lens. During the same week, we predicted Redmi might be announcing a new Redmi Note edition. Looks like our guess is correct as Redmi is planning to unveil its Redmi Note 8 Pro in the coming weeks. Now, Redmi gives us a glimpse of the Redmi Note 8 Pro which features the 64MP quad-camera.
From the teaser image, we can see the Redmi Note 8 features a quad-camera. However, in the first glance, it looks like a triple-camera setup. The fourth camera which is the macro lens is placed right below the LED flash. Probably, the Redmi Note 8 also could be used to take 4cm range photos using the macro lens same as the Realme 5 Pro.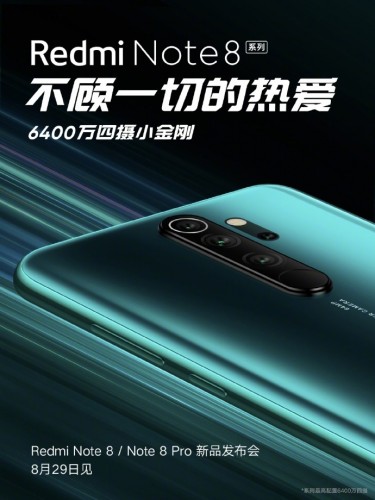 Other than that, below the third camera lens, there is an empty gap. This looks like the classical rear-mounted fingerprint sensor. Which means, we can confirm the Redmi Note 8 and Redmi Note 8 Pro will not have the current in-display fingerprint sensor. Which this leads us to confirm another point, the Redmi Note 8 won't be using the AMOLED display. Instead of that, Redmi will be using LCD display. All of this information is still assumptions as the official specs are yet to be revealed.
We can provide you with further information once Xiaomi's sub-brand Redmi reveals the Redmi Note 8 and Redmi Note 8 Pro on August 29 next week in China. Realme is also launching its first 64MP quad-camera smartphone on September next month. As Redmi launches the Redmi Note 8 next week, this makes Redmi Note 8 Pro be the world's first smartphone to have 64MP quad-camera. Stay tuned for more updates from us.