Reading Time:
2
minutes read
Before the Samsung Galaxy Fold goes on sale on April 26 in the US, the Korean tech giant sents out few units to tech reviewers to give their reviews on the Galaxy Fold. One of the tech reviewers receives it was MKBHD, who is one of the famous tech reviewers on YouTube.
The Galaxy Fold comes with a thin layer plastic which looks like the default screen protector which Samsung provides. However, if you remove it without noticing there is a tiny warning written as "ATTENTION: The main screen includes a special protective layer. Peeling off the protective layer or using any adhesives on the main screen, such as screen protectors or stickers, may cause damage." then your first foldable phone will be damaged.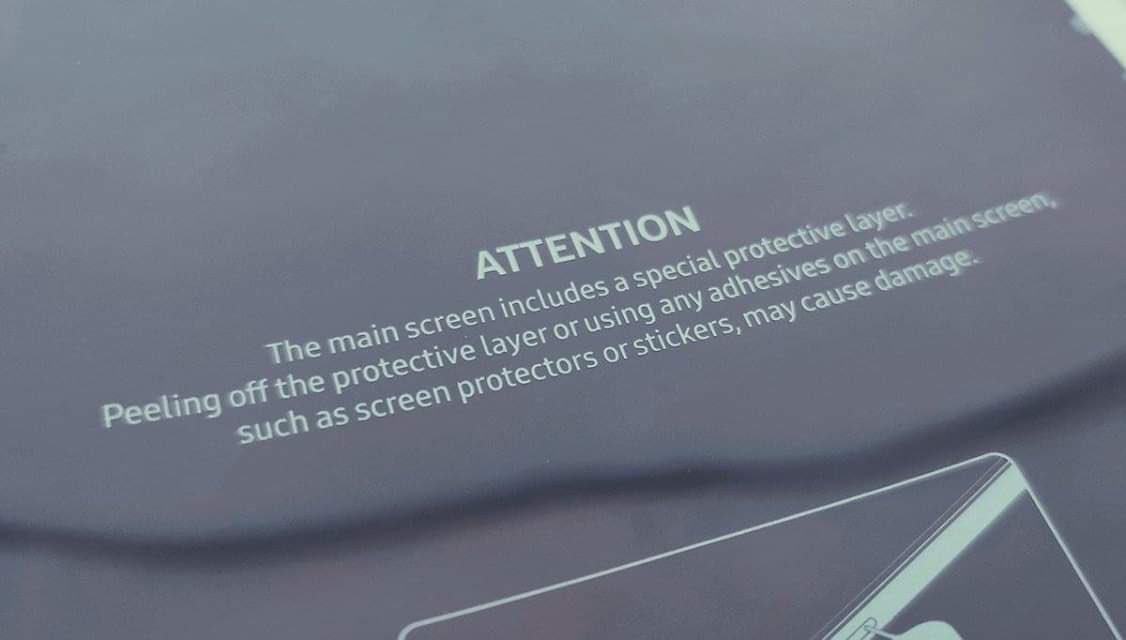 When the famous YouTuber, MKBHD tries to peel it off, his Galaxy Fold screen suddenly goes haywire and black-out by itself. Few of the people notice the warning on the packaging, but according to MKBHD, his packaging was not written the warning message. Many tech reviewers who removed the protective layer has caused their phone screen to damage. Apart from that, MKBHD also replies saying that most probably the Huawei Mate X also could face the same issue as the Galaxy Fold because of the exposed screen.
In conclusion, you have to make sure when you purchase the new Samsung Galaxy Fold, do not remove the protective layer from the screen. It is the most crucial layer for the Galaxy Fold screen. Removing it will cause your phone to be damaged easily. Other than that, from the warning written it is clear there wouldn't be any screen protector available for the Galaxy Fold. If you want to use the Galaxy Fold make sure you use it neither the screen protector nor the tempered glass unless you wish to damage your phone screen.