Reading Time:
3
minutes read
Following the release of Hisense's newest premium Hisense 4K UHD A6100H TV Series, Hisense Malaysia is pleased to announce the release of Hisense U7H, a brand-new TV series equipped with Hisense's cutting-edge ULED technology.
Visual Quality
Incorporating nanoparticles within the TV panel, the Hisense ULED TV U7H series produces outstanding pictures thanks to Quantum Dot technology, which results in precise, pure, and vibrant colours. When exposed to light, the colour doesn't fade; rather, it becomes luminous and radiates true colour.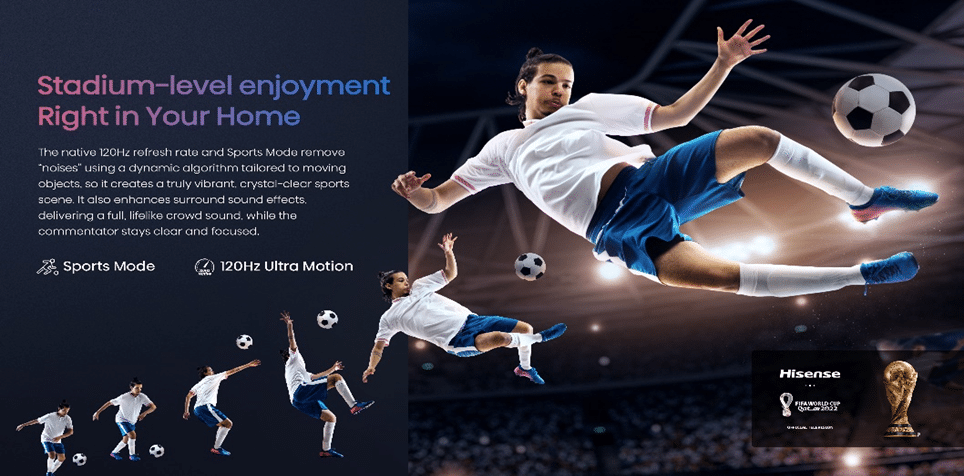 The Hisense ULED TV U7H series has 120Hz Ultra Motion, MEMC technology, and 3D Noise Reduction Technology for improved viewing. This function reduces input lag and increases visual stability, resulting in superb clear motion even in fast-moving scenarios, making it ideal for filming action sequences and sports content.
Moreover, the Hisense ULED TV U7H series is equipped with HDR10+, which adapts the picture to the ambient light. Interestingly, this HDR10+ includes a light sensor that automatically adjusts the image's brightness and contrast as the room's lighting changes.
Sound Quality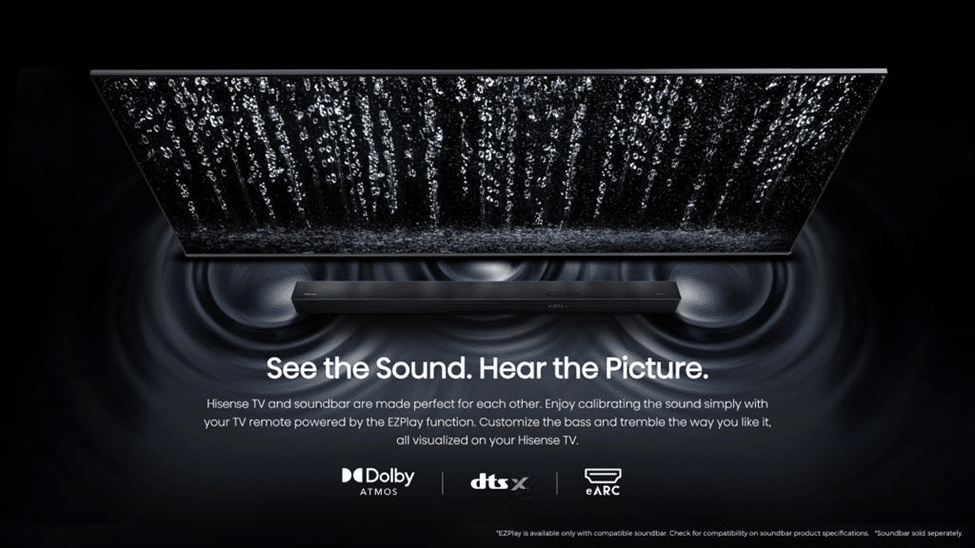 Dolby Atmos, found on the TV, provides audio that is clearer and more immersive than ever before. This feature produces a wide range of sounds in the three-dimensional space above and all around. This makes for a more realistic and exciting audio experience while watching movies or TV shows. 
Gaming Features
One of the main features of the Hisense ULED TV U7H provides an enhanced gaming experience. Gamers must be pleased to know that, there is a Game Mode Pro with auto-latency mode (ALLM), continuous variable refresh rate (VRR), and HDMI 2.1 to reduce input lag, jitters, and tearing, thereby increasing the player's chance to win. Not only that, but when the TV is connected to a gaming device, it will immediately enter game mode, maximising gaming performance while minimising distractions.
Lastly, to add a more convenient watching experience, the Hisense ULED TV U7H series includes a sleek Voice Remote that connects to the TV via Bluetooth and features a microphone for hands-free voice search. The voice-activated remote allows for instantaneous and hassle-free content searches with just the press of a button.
Prices and Availability
55-inch : RM3,999
65-inch : RM4,999
If you are interested to purchase the Hisense ULED TV U7H series, you can look for Hisense's authorised dealers or visit Hisense's official website and social media pages including Facebook and YouTube for the latest updates and premium offerings from the company.