Reading Time:
2
minutes read
Oppo launches Oppo A5 2020 alongside with Oppo A9 2020 back in September. The current Oppo A5 2020 is one of the cheapest mid-range smartphones of 2019. Now, officially Oppo has unveiled the similar Oppo A5 2020 with slightly higher specs.
The higher specs model of the Oppo A5 2020 has both a larger RAM and larger internal storage. Most probably the reason for Oppo to unveil the higher spec of the A5 2020, is due to the people's demand or also the other way round. What we meant by the other way round is, many users could have requested for the higher-spec model from Oppo.
The current Oppo A5 2020 has a 3GB RAM + 64GB internal storage. Whereas, the new Oppo A5 2020 has a 4GB RAM + 128GB storage. The previous model is priced RM699 and the latest model is priced at RM899. The rest of the specs still remains the same as the current Oppo A5 2020.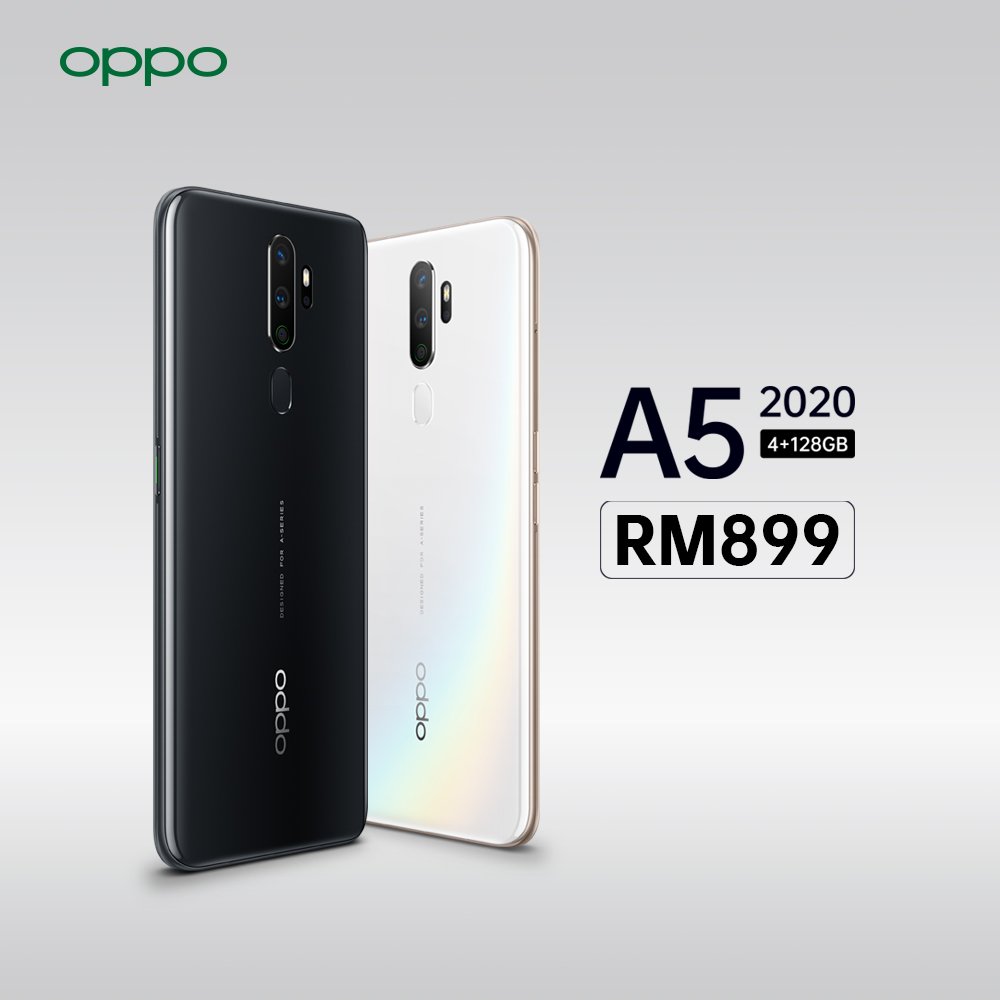 For more information on the specs, click the button below.
If you are interested to purchase the Oppo A5 2020, you can purchase it via Oppo website, or Oppo concept stores. Besides that, you can even purchase both the Oppo A5 2020 and Oppo A9 2020 too from other e-commerce platforms such as Lazada and Shopee. Furthermore, you can also buy current Oppo A5 2020 for just RM111 during the Lazada 11.11 sale.