Reading Time:
2
minutes read
Due to the popularity of ChatGPT, cybercriminals are using it to spread malware these days. After the first attack of unreliable mobile applications, IT security specialists have been concerned about web browser extensions.
These days, hackers are being inspired to take advantage of the popularity of ChatGPT. Guardio Labs raised concern and alarm over a Chrome extension that falsely claims to integrate ChatGPT into the browser, with the intention of being malicious. An extension, called "Quick Access to ChatGPT," is empowering hackers to collect personal data from the Facebook accounts of its users.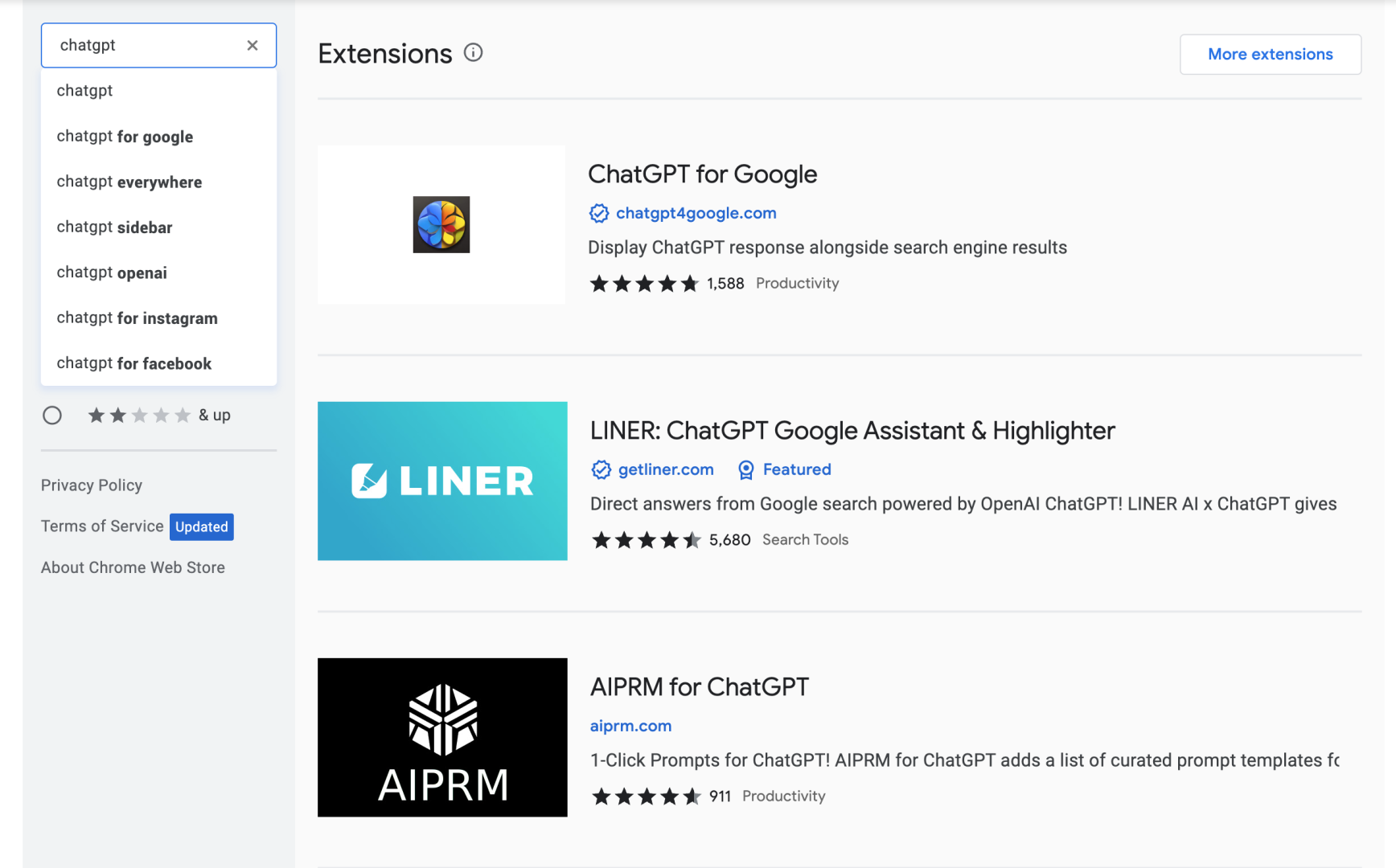 How to stay away from fake ChatGPT browser extensions?
There are various steps to stay away from fake ChatGPT browser extensions. I would suggest downloading extensions only from trusted sources. Only download extensions from reputable sources like the official Google Chrome Web Store or Mozilla Firefox Add-ons Marketplace. Moreover, check the extension's ratings and reviews before installing the extension. Be cautious of extensions with a lot of negative reviews or few reviews. Furthermore, try to verify the extension's permissions where it will ask for permissions to access certain data on your browser. You should be cautious of extensions that ask for excessive permissions or access to sensitive information.
It's not just browser extensions that can be dangerous, but also mobile applications. Users should be wary of applications such as TalkGPT, Chat GPT AI, and Alfred-Chat with GPT 3, as these misleadingly-named applications can collect personal data without the knowledge of their users. As ChatGPT doesn't currently have an official mobile application, users can still access it from their smartphone's web browser.
Generally speaking, any topical subject in the news can serve as an inspiration to cybercriminals. All you need to do is stay away from these types of malicious browser extensions.