Reading Time:
2
minutes read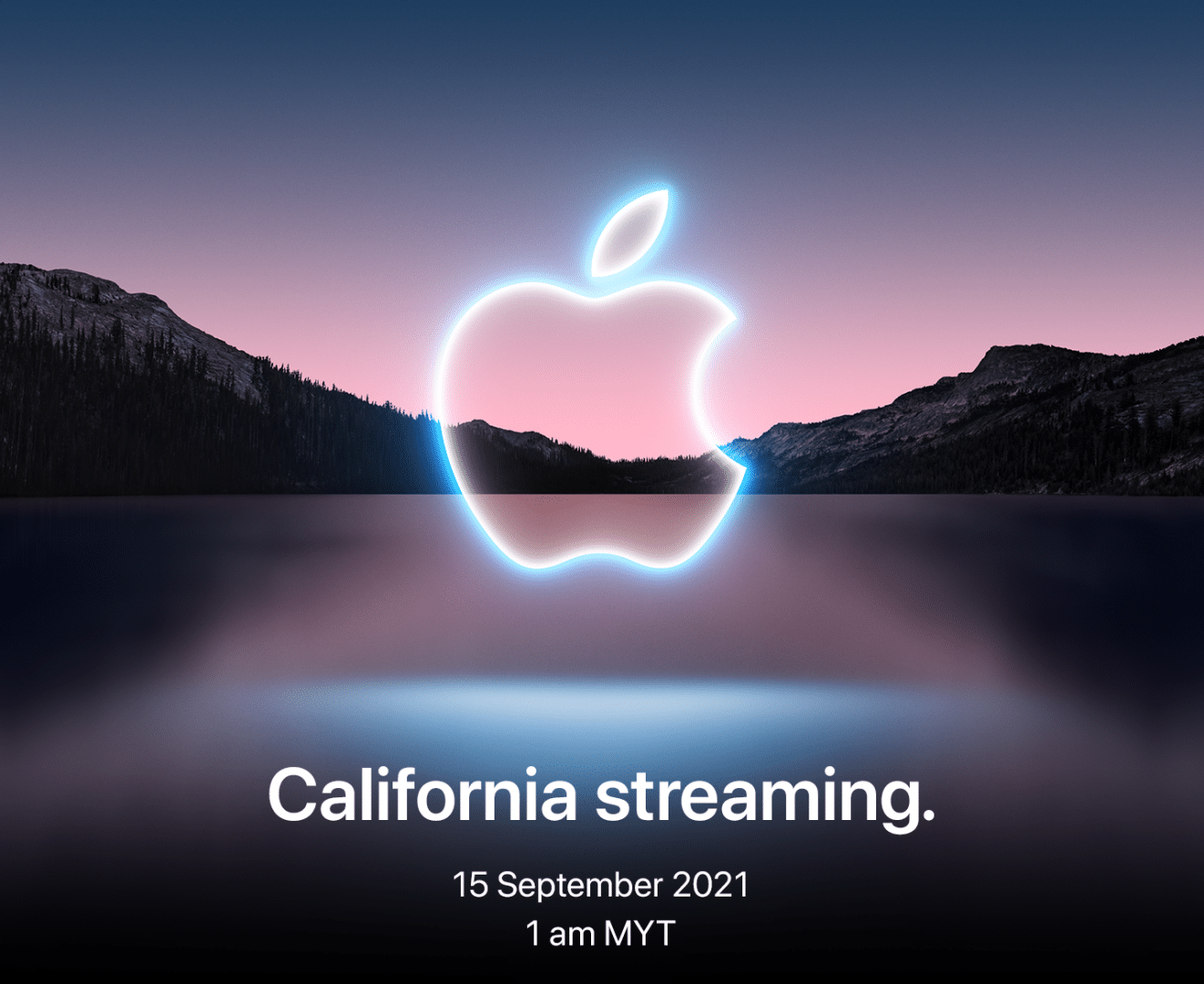 Welcome to Techtember (Tech September) where many companies will be launching their products. When it comes to September, you surely can expect Apple's iPhone launch event. Yup, Apple has officially confirmed its upcoming iPhone 13 launch event which is slated to happen on 14th September 2021 at 10 AM PDT. That is around 1 AM in Malaysian time.
During this launch event, it is being speculated, that apart from the iPhone 13, Apple could be also announcing the upcoming Apple Watch Series 7. Similar to its previous events, this whole event will be a pre-recorded live stream event. This is where you can see Apple spends a lot on video production itself. Since it's a live stream event, you can watch the full event on Apple's official YouTube channel below.
Once Apple announces its upcoming event, Apple has even hidden an easter egg in the Apple logo as well. As long you have a newer iPhone, you can browse to Apple's event page here using Safari. Then you need to click on it to activate the AR easter egg. It is quite fun actually. I have it tried on my iPhone and it seems to be cool and it looks like Apple has given us some clue as well. Check out my video below.
The first clue is, behind the Apple logo is fully dark. This means the Apple camera lens will have better Night Mode shots, especially its ultra-wide-angle camera lens. Besides that, with the AR easter egg feature, I was able to view the night sky with stars surrounding it. With this, they could be two possibilities Apple could unveil during the event. It is either the all-new astrophotography mode or the satellite communication feature. Once we have more details after the launch event I will share them here for you guys.
In conclusion, if you are planning to buy the iPhone 12 series smartphones now, please hold it on first. Wait until the Apple launch event and then you can decide it. The reason is, it is rumoured that there are slight chances for Malaysia to be part of the first wave countries too similar to last year. Anyways, stay tuned for more updates from us.